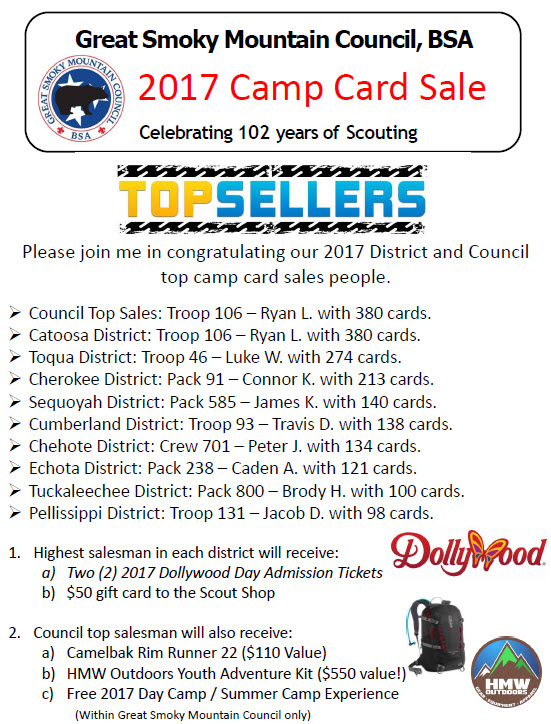 Will your Unit be selling in 2017? If so,
CLICK HERE
to complete your unit commitment online.
Cards are area specific please use the following packet for your area.
New for 2017..."I Sold 25" Weekly Drawing
If your Scout sells 25 Camp Cards they can be entered to win a weekly drawing for a COOL Scout Prize.
See Leader Guide for more details
2017 Top Saler Prize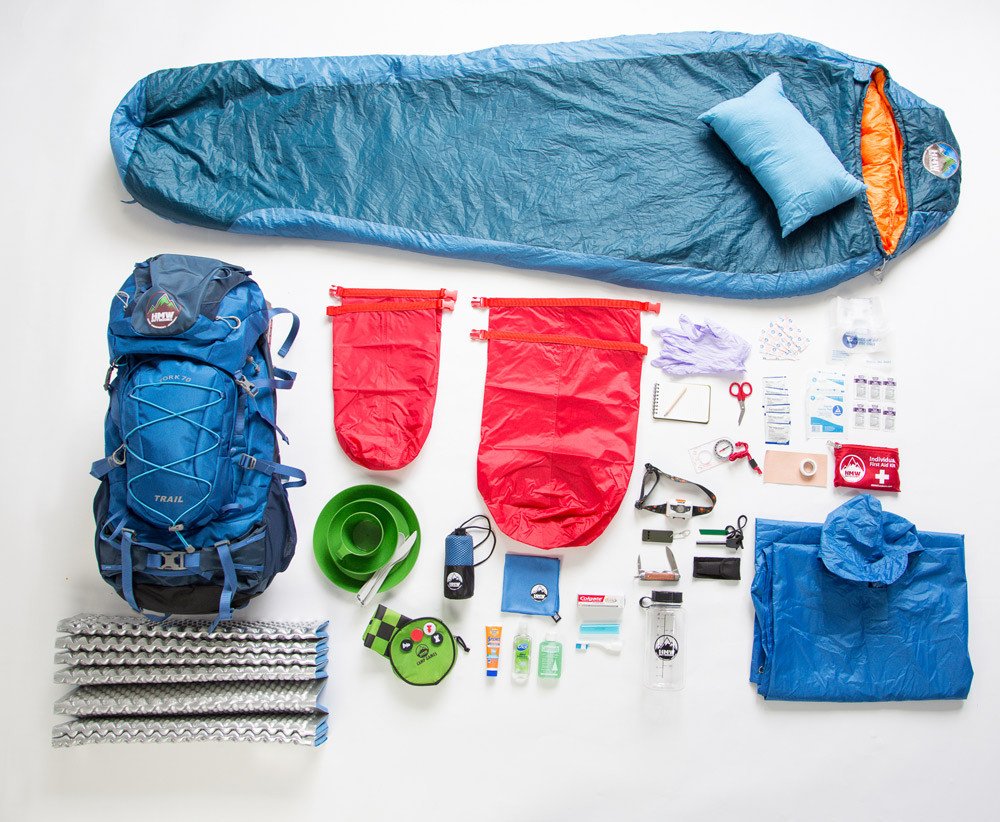 The YAK, from HMW Outdoors, includes more than 20 different items in a single kit, designed specifically for Scouts! Each item has been selected for its form and function, to ensure your Scout is prepared. The YAK include 9 of the 10 Essential Systems: camping toiletries so there is no need to raid the household bathroom, a unique 70L long haul pack, that your Scout won't outgrow, and an integrated sleeping system with a 25° sleeping bag, sleeping pad and camp pillow (all included). The YAK is over a $600 value!!!"